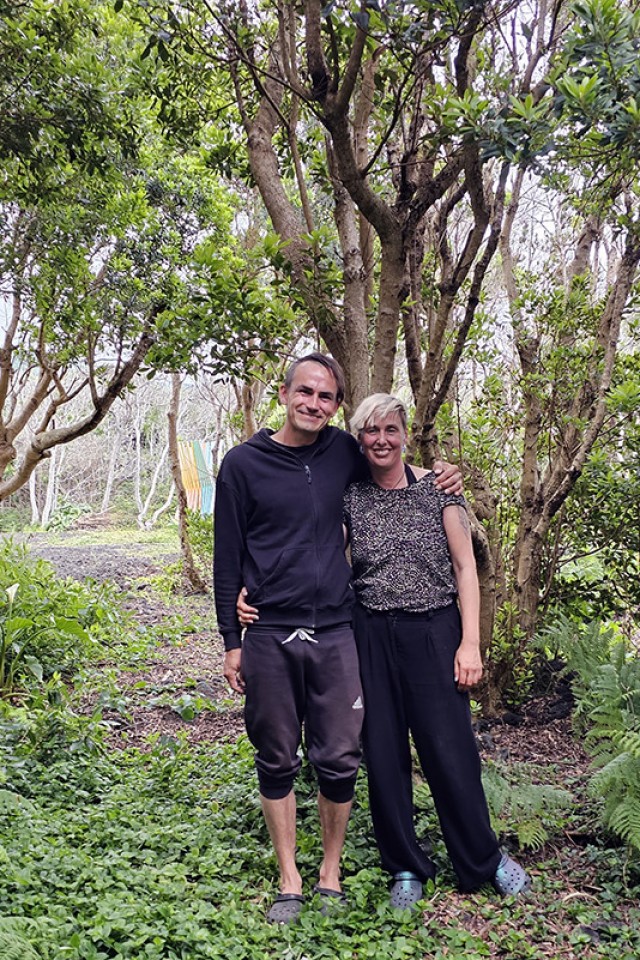 Heidundgriess (Alexandra Grieß & Jorel Heid)
Residency 06/2023
Heidundgriess
Alexandra Grieß & Jorel Heid
NU´VEM RESIDENCY 2023
"Fragile"
wood
(the main object)
An artist duo based in Hamburg, Germany, who mainly works interdisciplinary on Installation Art since 2011. Alexandra Grieß studied Commincation design and Jorel Heid was educated as a Joiner.
Due to their different professional backgrounds, they combine the fields of art, architecture, and design. In their artistic practice, they have been working and researching on the topic of rapidly growing cities and their consequences for the so-called "nature". They deal with questions such as:
-What different understandings and interpretations does the term "nature" unite, each of which is individual, culturally shaped or conceived as a market-based idea?
-What are the consequences when we shape, transform and conquer our environment according to our needs or economic interests?
They take up site-specific themes and develop interactive, multimedia installations and interventions in public spaces around the world as well as in galleries.
"Fragile" is a project that in an abstracted form resembles a row of dominoes that seems to stand still the moment they fall over.
It immediately provoke the expectation that another one would have to fall at any moment.
The non-fulfillment of this expectation, the break with the usual perception of time and the fragile pause raises questions as to whether the implied sequence of events is decelerated, presented (in slow motion) and the timeline extends to months, years, decades or even millennia...?
With fragile they would like to invite visitors to relate to the natural environment and their own perception of time in relation to the fragility of the ecosystem and to see fragile as a symbol of awareness of one's own actions, which are not always immediately apparent, but nevertheless have a direct impact on the ecosystem.
www.heidundgriess.de
www.heidundgriess.de