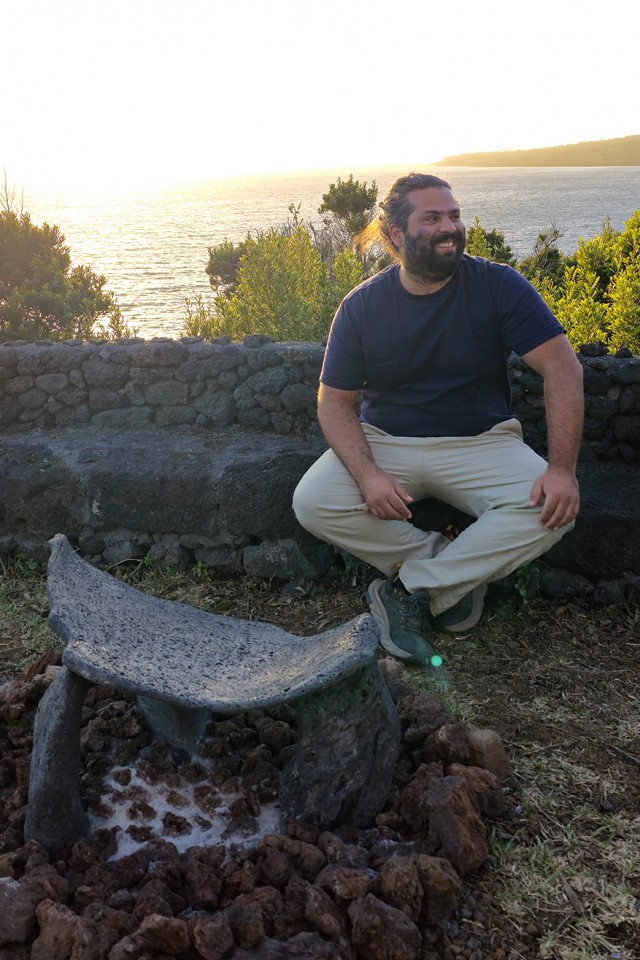 Enrique Eduardo Roura Pérez
Residency 10/2023
Enrique Eduardo Roura Pérez
NU´  VEM RESIDENCY 2023
"Homenagem ao bolo de milho"
Basalt

Carved from volcanic stone, this artwork pays homage to the regional flatbread, highlighting the fundamental elements that sustain culture – its everyday sustenance.

Terra do Pão, Pico Island, Azores, Portugal, 2023


Enrique Roura (born in Mexico City, 1988) is a creative practitioner operating at the intersection of art and architecture. Since 2014, he has been based in Norway, where he has been building his practice through solo and group exhibitions, collaborating with various artists, collectives, and institutions. His work delves deeply into the concept of context, leading him to participate in art residencies in Portugal, Norway, Estonia, Italy, and Latvia.
https://rojalab.lv/portfolio-item/enrique-eduardo-roura-perez-mex/